What Sellers Must Know About Amazon Marketing Service In 2022 FBA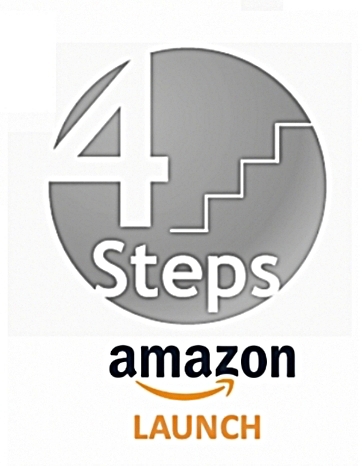 From my running my own Amazon businesses to running an Amazon marketing agency, there are proven things every Amazon FBA seller must know and do to be successful in 2021.  So let me cut to the chase and lay out the proven Amazon marketing strategy and information you need to know and implement in order to be successful on Amazon.
#1: Preparation Breeds Profitable Success Selling Products On Amazon
You have to know certain things up front before you even begin to have success with any Amazon marketing service. Without knowing these key things, you'll fail before you even begin, making everything a lot harder. So every Amazon FBA seller's first goal before they begin is, analyze Amazon opportunities to identify the strategies to grow your sales. Such as market competition analytics using all the best Amazon marketing analytic tools. Finding and breaking down the top 5 competitors (on things such as ratines, reviews, price, etc.)
All the hidden but "oh so profitable" Amazon keyword driven sales opportunities, and the seasonality and scalability of them as well as simple things like setting your Amazon seller account set up correctly in the first place to closely observing the top Amazon FBA shipment details (order, labeling, packing, etc.)
These key critical things may seem small but are a must and remember its all in the prep! Preparation breeds profitable success selling on Amazon.
#2: Must Have That Perfect Amazon Listing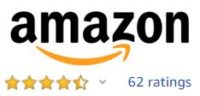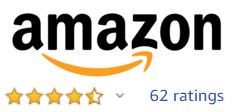 Nowadays to stand out from all the other Amazon third-party sellers and be seen like you want on Amazon, you must have the perfect Amazon listing. Meaning things like; title, bullets description, copy, images, video upload – overall grade A content.
Not to mention, getting your overall brand storefront correct for additional scope to sell more items on Amazon. Creating and executing your reviews driven building plan. Our target is 65 reviews in 3 months. Attracting the shoppers on Amazon from everywhere: Amazon PPC, early reviewer, honeymoon, etc.
Generating leads from all sorts of sources, such as social, affiliate, zanjon, BSR ranking-drive URLs, etc.  These are the kind of things every Amazon seller service provider must know and do.
#3: Launch & Optimize Until Success
Yes there's a lot of work upfront, but it never stops there, from my 10+ years of experience we must have daily management and optimization of the Amazon listing until the success we want.  This includes things like:
Testing copy, title to optimize PDP conversion (target is 10%)

Testing outside traffic conversion with email capture to follow up.

Analyzing customer reviews to update the Amazon copy

Testing certain dollar amounts off, active S&S, etc.
Tracking revenue, conversion rate, performance and rankings, with an overall weekly report of sales, performance and inventory is critical to measure the success of the campaign.
#4: Scale
You must really apply these proven factors for massive Amazon sales.
Management and optimizing Amazon PPC and inbound marketing tactics.

Setting up a customer database and working email marketing.

Running lightning deals that bring in a barrage of more people.

And again managing, optimizing, tracking it all until success.
That is what I and my Amazon growth optimization company have been doing for 100's of different business owners just like yourself. Just take a look with some of the people I had to say about our Amazon consulting services, helping them execute all of these action items of successful Amazon store we went over right below.
More growth, help more people, make more money – that's what is all about. Overall you must know and execute these proven principles to get the Amazon success you want. If you want me to help you execute using all my proven recipes and experience for success, then just fill out this form or click the button right below to schedule a call and we'll take it from there.  Cheers to growing your Amazon listing!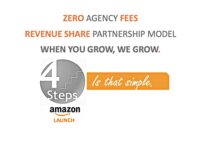 PS: Most Amazon ad agencies take your money no matter the success or fail of your campaign, not us. We partner together so we both have skin in the game so to speak.  You don't pay unless we have the increased revenue to pay for it. Your success is our success, literally.
Vic is a rarity in digital marketing in that he knows how to drive ROI. Vic does this by pioneering new ways of measuring digital marketing performance. He pulls this off when others fail because as focused as he is on driving ROI, he is equally focused on energizing his team in breaking new ground. And after years of watching and working with Vic, I know another thing about him… his passion for this is unending
Vic is a professional and a digital marketing expert. He has a passion for his work and is able to bring that in all what he does. He is brilliant and has several patents to his name. He brings to the table amazing strategies, ideas and people are able to learn much from him
I enjoyed working with Vic. From our first conversations he introduced a truly innovative approach to digital media targeting, Vic brought a wealth of category knowledge in Consumer Goods and Retail as well as the experience to be able to get things done inside a complex web of internal and external partner relationships. If you have the opportunity to work with Vic or even just spend some time with him, don't miss the opportunity
Vic had delivered outstanding results for our business. He is growing the business at record-levels and he is a pleasure to work with as well
Vic Catalfamo is the consummate professional and wonderful to work with. We worked together aimed to increase brand awareness and drive new customers acquisition. He brought a lot of skills on the table and was always helpful, respectful and appreciative. We were extremely impressed with his deep knowledge of marketing, advertising, direct to consumer sales, media production, optimization and attribution models
Vic is a strategic visionary with strong business acumen. Vic is very technical and understands the deep granularity of the ad tech and mar tech ecosystems which makes business engagement with Vic seamless and very beneficial. Vic adds value, plain and simple. I highly recommend working with him
Vic brings a special sophistication and expertise to digital marketing that is uncommon in the industry. Vic's unique background qualifies him to evaluate and analyze data and execution from a fresh perspective that creates a more well rounded approach. Vic is also excellent at following through with activities and priorities according to agreed upon business objectives. He is able to focus and deliver on what is most important
Vic is a digital marketing guru who has the rare ability to balance technical expertise, creativity, and soft business skills. You can't help but immediately notice that he has a passion for learning in all aspects of his life, and his diverse professional experience gives him a unique, analytic perspective in the digital space. Vic is a true visionary who sets his sights high on an ideal state and works with diligence and excellence to bring his vision to fruition. He brings an energy to his work that makes him fun to work with and, more importantly, inspires and enables those around him to meet their goals
Vic is a creative thinker who finds non-obvious solutions to challenges. He creates and recommends options that few would have found on their own
Vic has a very balanced ability to be able to think strategically but also engage into the details of a challenge to execute with excellence. When I worked with him he made significant breakthroughs in delivering improved SEO rankings through a combination of innovative approaches and building relevant content
VICM has been a hugely valuable partner and respected strategic counsel over the last year or so, having worked closely with our team. Vic helped us identify improvements in cross-channel media efficiencies and expand our global customer acquisition strategy beyond paid search into native, re-marketing and social campaigns. I would certainly recommend working with Vic and the ViCM Marketing Group team to improve understanding of your digital and traditional advertising channels in order to boost performance and growth across your customer acquisition strategy. 
VICM helped us to reach historic levels of new customers for our real estate platform with a combination of traditional and digital tactics. What makes Vic and his agency shine is the relentless attention to data-driven decisions and the innovative ways he has guided us to grow our business with new tactics and integrated marketing approach. Highly recommend!
Pleasure working with Vic. He brings best practice expertise along with strategic innovation to max results. Highly recommend
Vic and his team at VICM has been an incredible asset for us. We have worked for few years now and he has always delivered well beyond our expectations with very innovative to grow revenues with our multiple brands. Especially was instrumental to launch 2 new brands from scratch with his Amazon 4-Steps Got-To-Market Solution. Steady 50% year over year revenues and counting!
I cannot recommend Vic highly enough! His services have been instrumental to our business. He was very patient in learning about our business, industry, and goals. Through our discussions he helped us clarify our product offering, messaging, and strategy for growth. Then he created and implemented a great marketing plan utilizing multiple channels that have produced record ROI.